From being a newcomer to the industry, we have progressed every day with the support and partnership of KwickPOS.
In the course of working with nearly 1,000 restaurants and beauty salons, we have met and become friends with many like-minded people, one of which is Yokohamaya Japanese Restaurant, whose background and results of using text marketing and QR Code Reviews are presented below.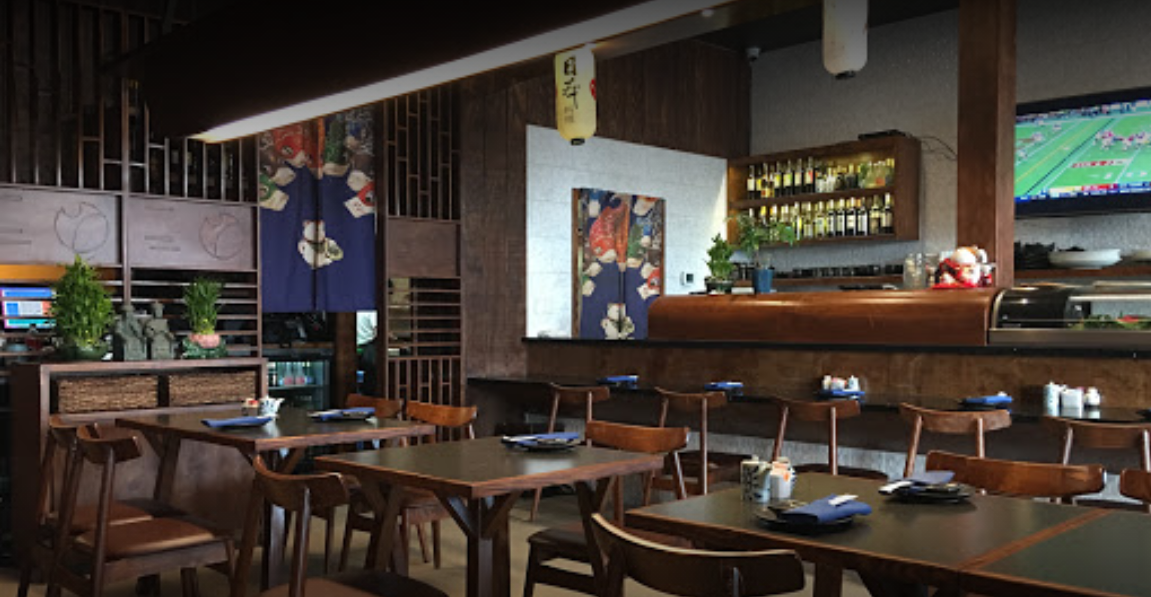 Yokohamaya Japanese Restaurant is in Cypress, TX that provides delicious meals and take-out services to local residents. In addition to the popularity of the food itself, the quality service and friendly staff are also Yokohamaya's specialties. In 2019, the restaurant switched to KwickPOS because the previous system had frequent issues without technical support and customer service since the owner just entered the industry and did not know what POS system was the right fit. KwickPOS stepped in to provide Yokohamaya with targeted feature development and business consultations. Since the partnership, Yokohamaya has experienced frustrations and setbacks (stagnant sales, management conflicts, pandemic, etc.) and has trusted us unconditionally to provide solutions to get out of the negative situation. The restaurant is now integrated with the text marketing and QR code review features at the end of 2020, generating remarkable results within a month.
December 2020 Requests
At the end of last year, Yokohamaya asked KwickPOS for advice on how to improve its performance as usual. The restaurant wanted to make a final push to break the sales record, so we provided Yokohamaya with the QR code review and text marketing features for free. With the two features and store promotions, the restaurant doubled its revenue for the month and reached a record high. This is an unprecedented figure for the restaurant.
5-star reviews
In the previous blog, we uncovered how Airi Poke & Raman turned around Google Map ratings with this feature. Yokohamaya took a similar approach, giving free appetizers to tables that left reviews. The five-star reviews increased by 171%, accounting for 94% of the total reviews, and the rest were distributed to four-star and three-star.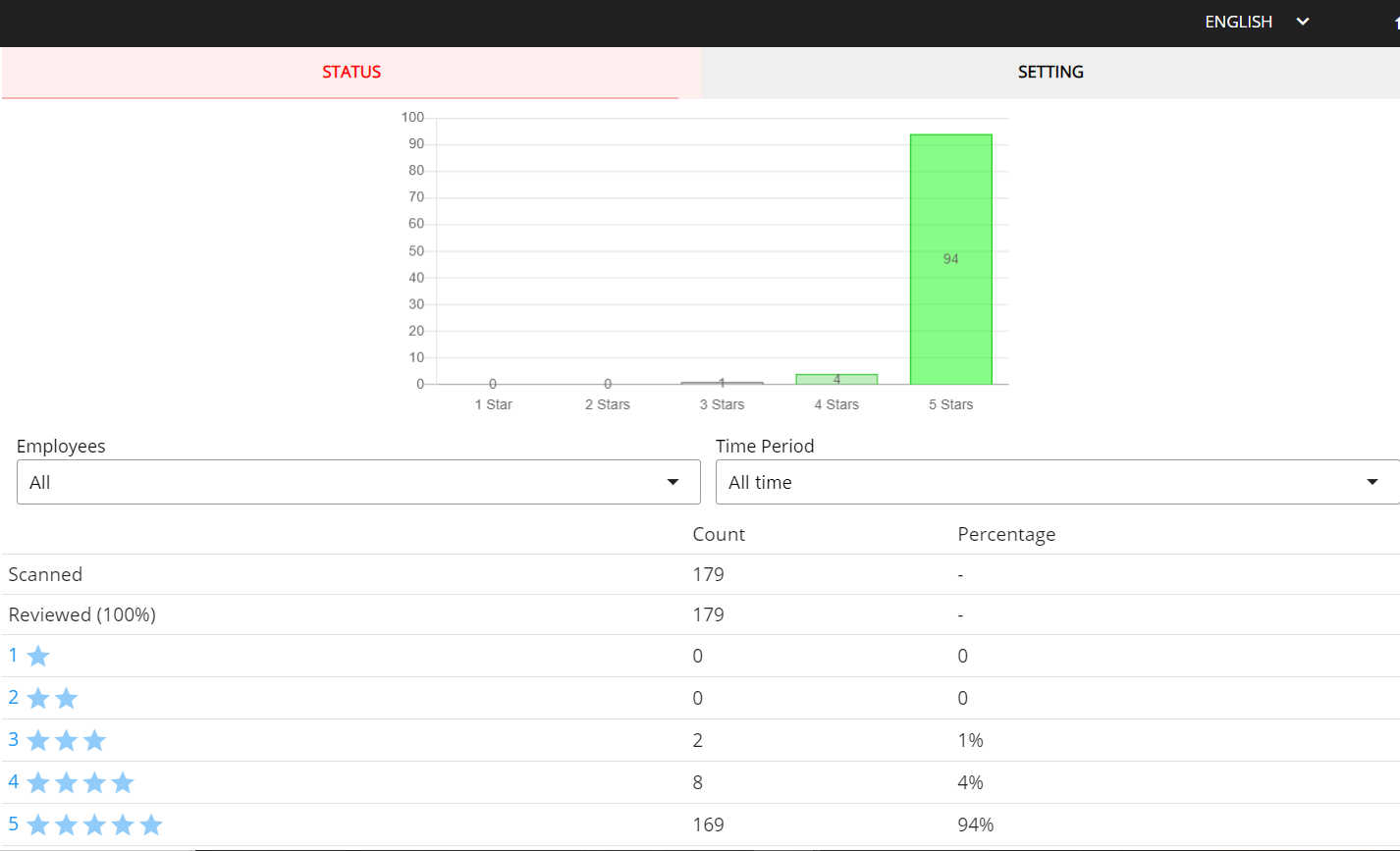 As shown in the chart, since the first use on 12/11/2020, the restaurant has received 53 five-star reviews in just a few weeks, almost 10 times the previous monthly rate. In contrast, from January to November, Yokohamaya received an average of only 5 five-star reviews monthly on Google Maps, for a total of 59 five-star reviews. Total reviews comparison: 69 from January to November vs. 57 in December.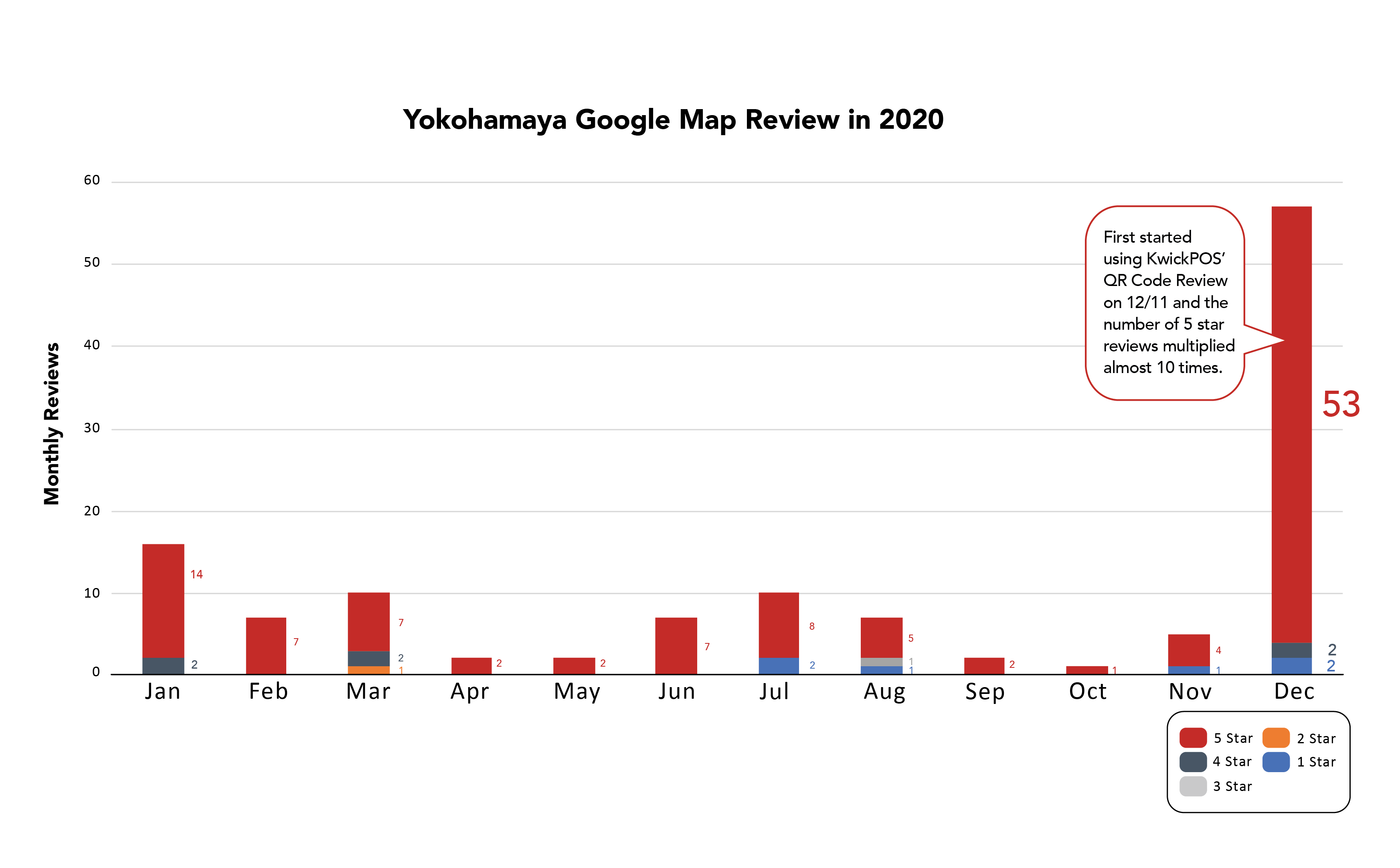 As of today, Google Maps' rating has increased from 4.7 to 4.8! Yokohamaya has presented its strong endorsement of the feature.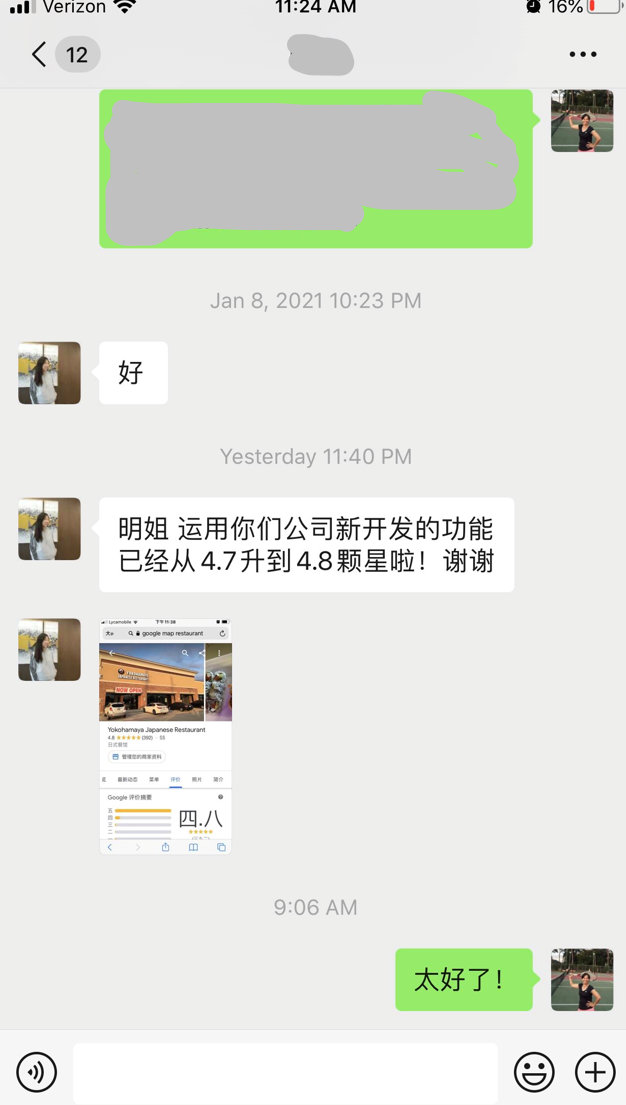 Text marketing breaks the plateau
Earlier, we introduced the effectiveness of the text marketing feature by other clients. Yokohamaya has also been using text marketing to win the battle along with QR Code Reviews. The restaurant texted a New Year's Day business info to over 3,000 customers on 12/31/2020 morning, ultimately breaking daily and monthly sales records.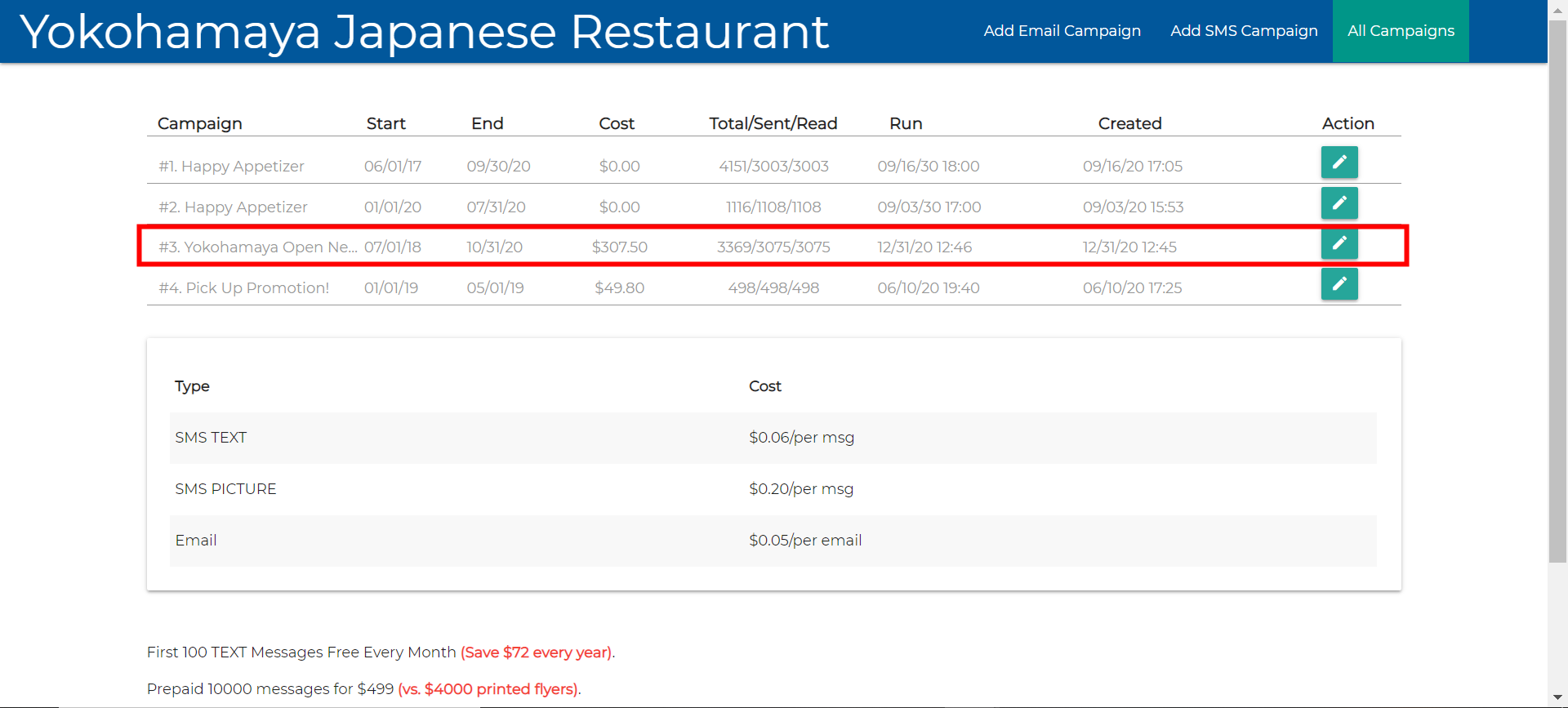 Yokohamaya achieved a 53% increase in sales compared to December 2019, which further illustrates both features' returns.

Not only did turnover achieved a breakthrough on December 31, but the effect lasted until January 1, 2021. Relative to New Year's Day in 2020, daily sales have increased by 94%, nearly twice as much.


3 months Free Trial of QR Code Reviews + 500 Free Text Messages!
Yokohamaya's success is inseparable from the gradual accumulation and continuous learning. Many restaurants have similar experiences, looking for opportunities in the midst of anxiety and frustrations, which the persistence will eventually lead to harvest. You can also entitle the accomplishment, learning and advancing with technology every day!
Learn more about QR Code Solution and Marketing Tools
Boost your profits with better management and higher efficiency!
Feel hassle with purchasing? Call us today to get more information!
Try our demo.
Drop us a note, we will get your appointment sorted.