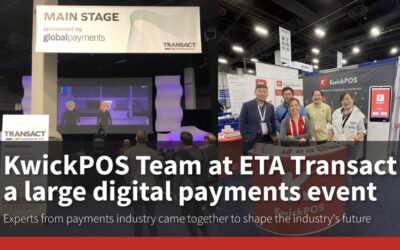 KwickPOS Team at ETA Transact, a large digital payments event. Experts from the payments industry came together to shape the industry's future After NEAA Conference 2022, KwickPOS has participated in another biggest meetup of the digital payments industry from April...
Boost your profits with better management and higher efficiency!
Feel hassle with purchasing? Call us today to get more information!
Try our demo.
Drop us a note, we will get your appointment sorted.