QR Code Review, five-star restaurants' must-have to quickly improve ratings while reducing negative reviews!
Try it for free for the first three months!
At the request of KwickPOS clients, we quickly developed the review feature as the last step of the QR code dine-in experience for your customers. From how to feature guides to case analysis of Airi Poke & Ramen, you will understand the feature thoroughly and take away useful tips to improve your current reviews. ordering, payment to reviews, is done in one setting just by one scan!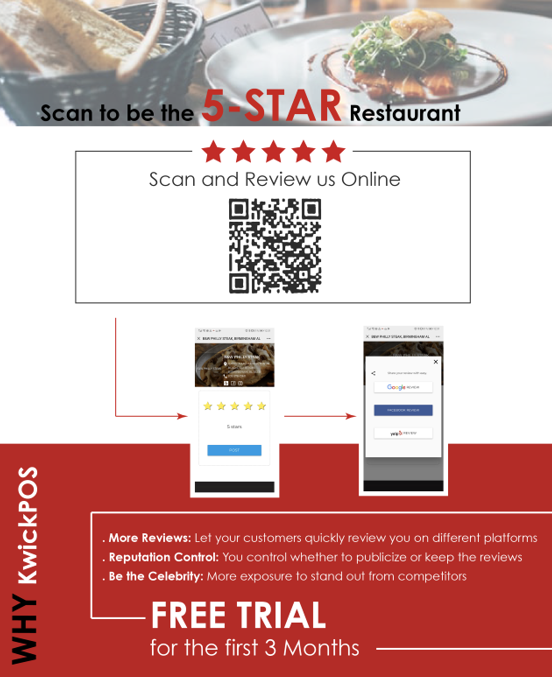 You are only one step away from the five-star restaurant
Review
The review code is automatically generated on all print receipts as the example as shown below. You can customize the code description as a call to action or in conjunction with your promotions giving a reason for customers to scan the code.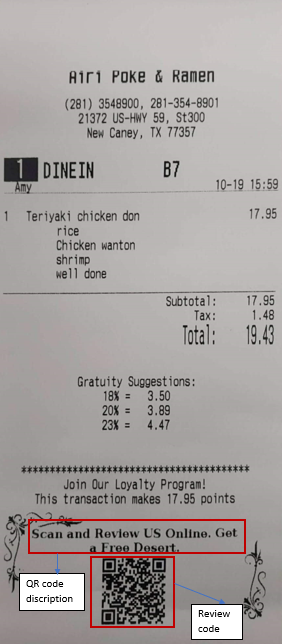 After scanning and giving the rating, a popup window will direct users to Google Map, facebook, and Yelp so that your customers can directly review on the platform/s of their choice. By doing so, it helps saving customers from the tedious steps of searching your restaurant's name on each platform one by one.
Reputation Control
You can control which comments to be published, and all the review activities will be recorded, which restaurants can gain a deeper understanding of customers' experience including personal preference and communicate with them effectively. In addition, with the review auto text alert, all reviews can be easily traced through the relative order links and react quickly with customers whether it's a free meal for negative reviews or upselling recommendations for positive reviews.
For example, when a customer gives poor ratings, a comment box will pop up for the reviewer to share the details, not the review site window. Then a follow up message will appear, which you can customize it as an apology or personal note. The restaurant owner/manager will receive a text regarding the negative review including ratings and order number.
Become a five-star restaurant
As a restaurant owner, what can be better to see your ratings increase both in quantity and quality? This feature will progressively upsurge your business' exposure, affiliation, and performance that allows you to stand out from competitors and become the first choice for your new and regular customers.
Airi is a ramen store located in Houston. The number of reviews and ratings has significantly increased a month after the implementation of the QR code review function along with promotion strategies, and the growth continues.
Google Map
Rating Growth
Growing from 4.3 to 4.4 stars from September to October, this 0.1-star increase is because all customers gave 5 stars reviews as shown from Google Map.
480% growth in review count (data are drawn from Google Map)
The average number of comments per month before implementation was 14. After using the feature, Airi's reviews have spiked as the following chart presents that the numbers increased from 10 to 58 generating 480% of growth.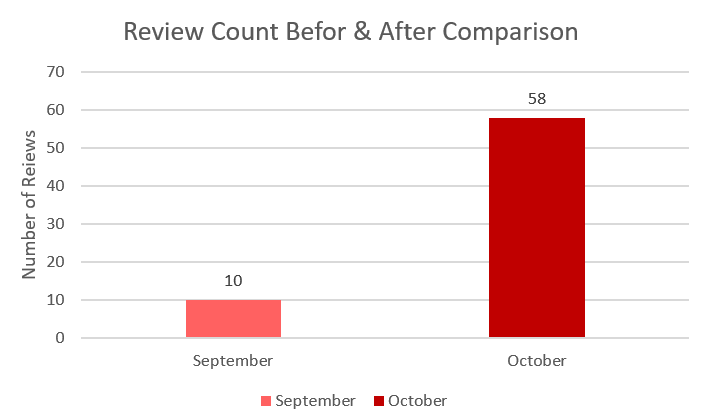 Comparison of the number of photos uploaded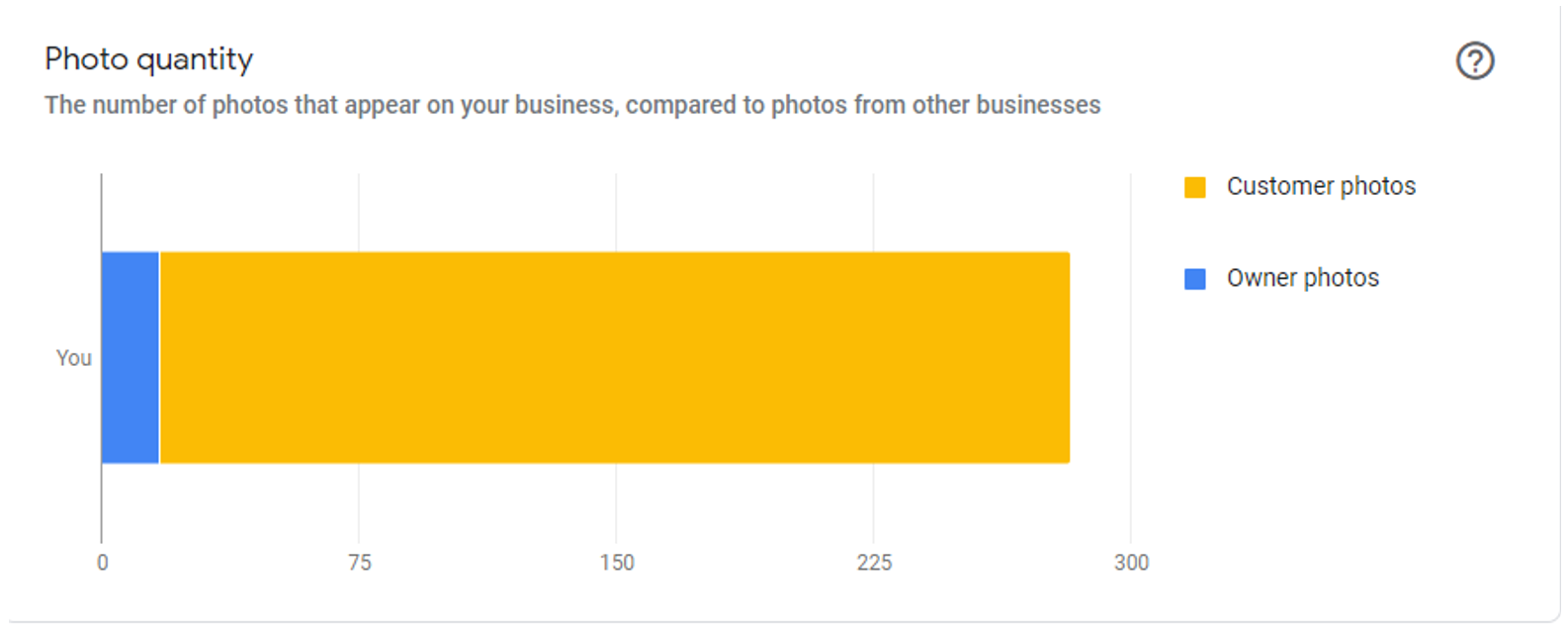 Owner's tips: FREE DESSERTS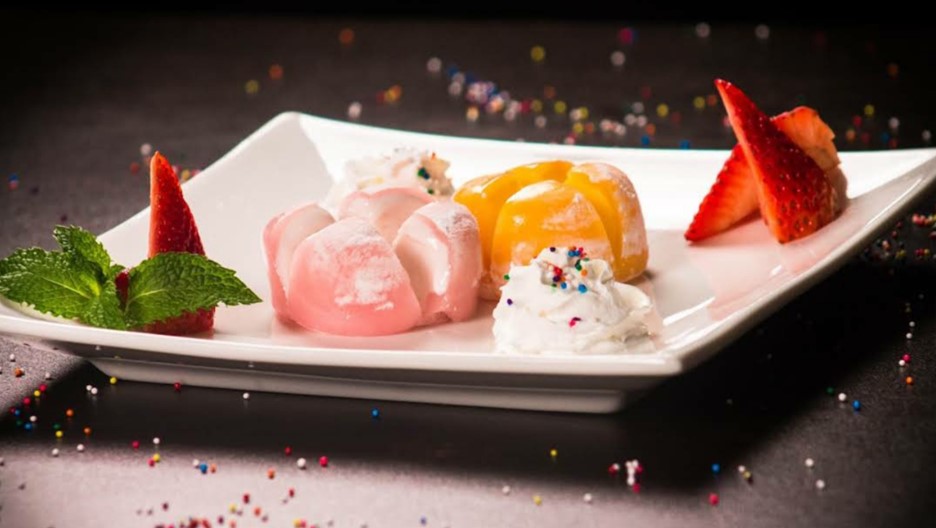 "Scan and Review Us Online. Get a Free Dessert." as a review code's description has called the action to customers and made it easy for Airi to get positive reviews. From which, 182 new customers were added in October, and the customer favorability also increased significantly.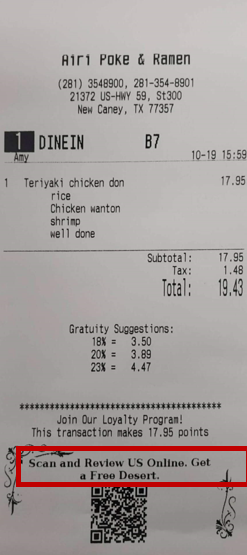 Strategic purpose (Many of Airi's customers don't want to spend money on desserts resulting in inventory overstocking and wasting).
Most customers won't refuse free food
Solving the inventory problem, customers will take the initiative to buy dessert at the next meal after tasting it.
Helping customers save money so that customers are willing to give positive reviews.
Easy Setup
The location and description of the custom QR code on the receipt make it easy for customers to review.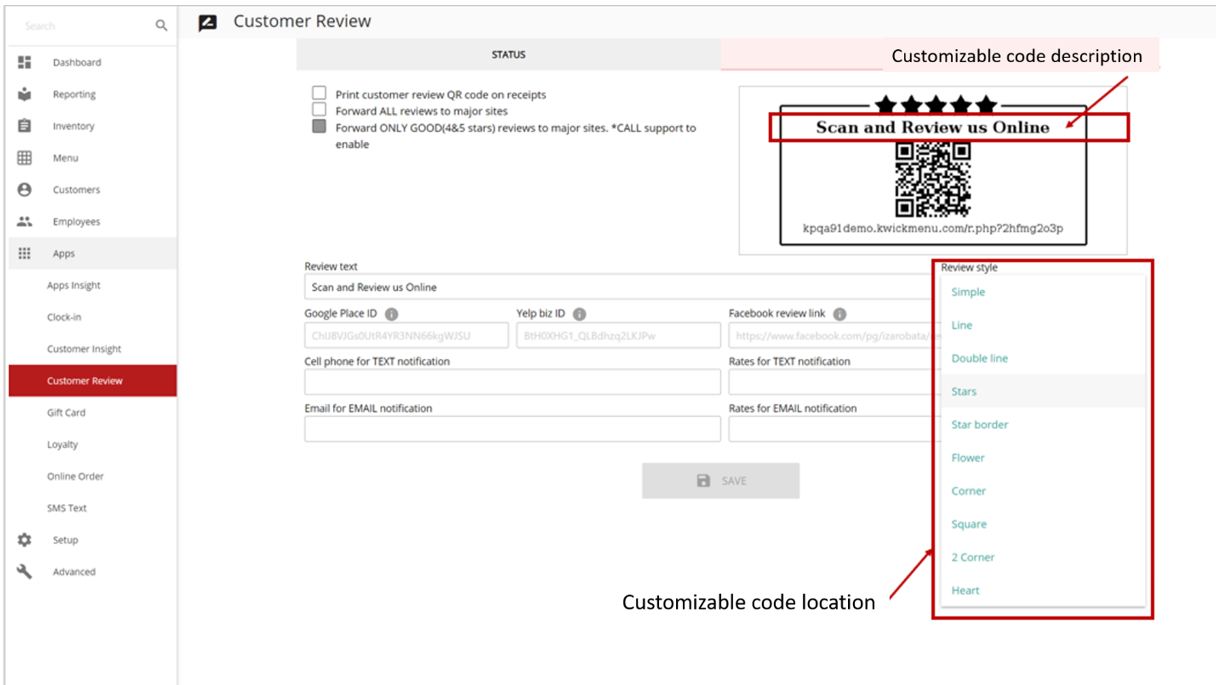 View the overall performance of the reviews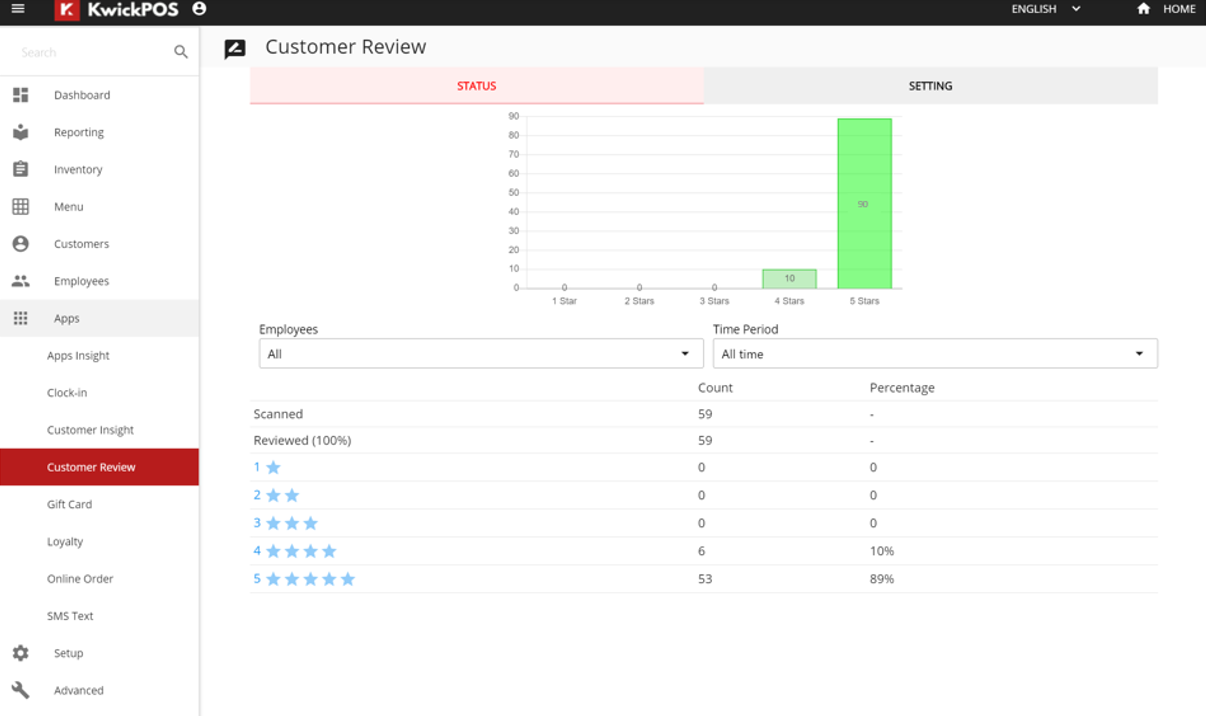 View the ratings by corresponding employee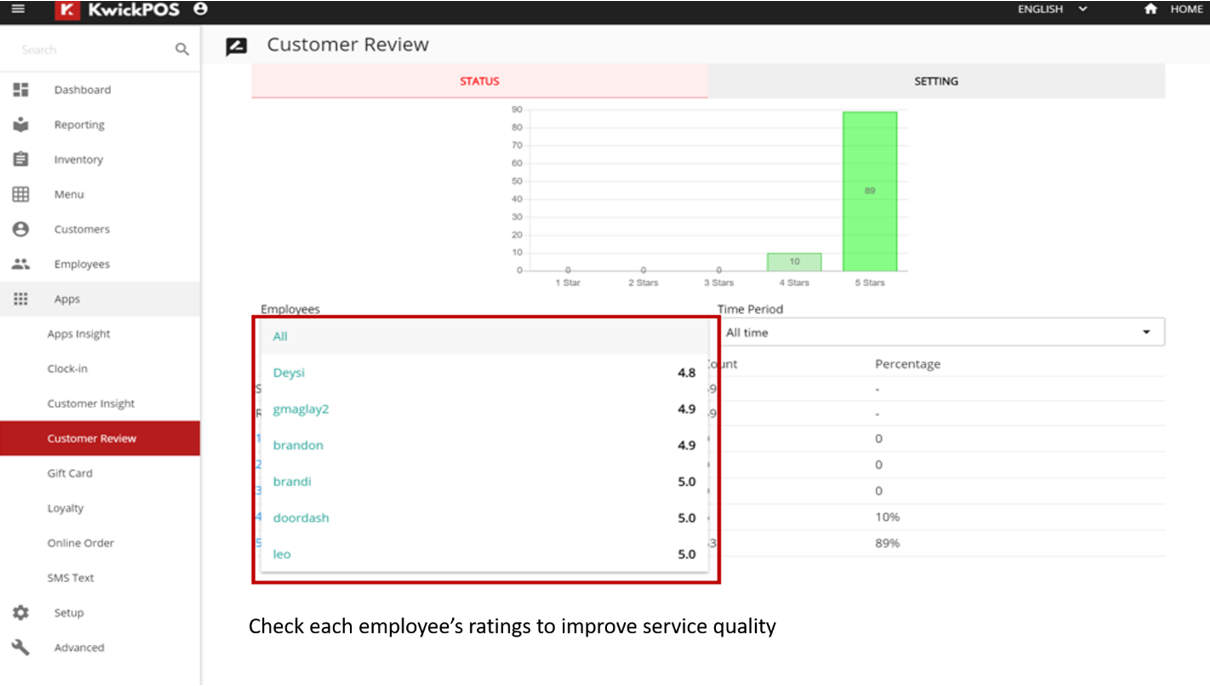 Click STAR to see the rating details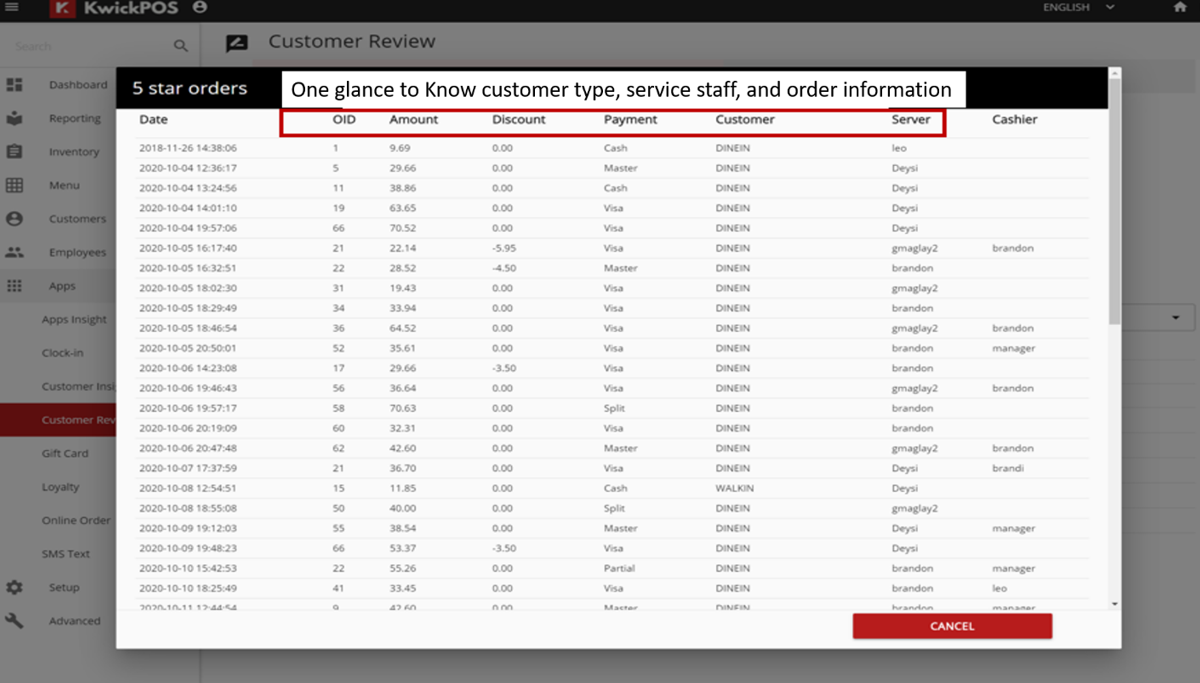 Ready to get your three-month FREE TRIAL?
The QR Code Review feature is a straightforward way to help your restaurant to maximize review ratings and number. To achieve the best results, we recommend restaurants combining the store situation with promotional tactics and get creative on your receipt and social media/company site. To learn more about the feature and useful tips sign up for a free demo below.
Boost your profits with better management and higher efficiency!
Feel hassle with purchasing? Call us today to get more information!
Try our demo.
Drop us a note, we will get your appointment sorted.