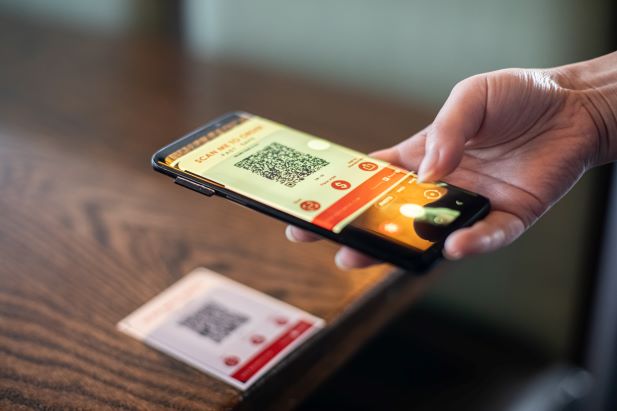 Scan to Advance Your In-Store Experience
In support of our clients and the catering industry to strive during COVID-19, KwickPOS created a QR code solution as one of our Contactless Solutions to keep your dine-in customers and increase profit margin.
Eliminate the printed menu and reduce in-store labor
Contactless with the maximized convenience for you and your customers
Convert every scan from your customers to your database for marketing use
Reduce labor intensity and cost
Eliminating physical menus and its cost
Minimized human contact
Less stuff with higher performance
High table turn rates
Elevating customer experience
Collect customer information at each scan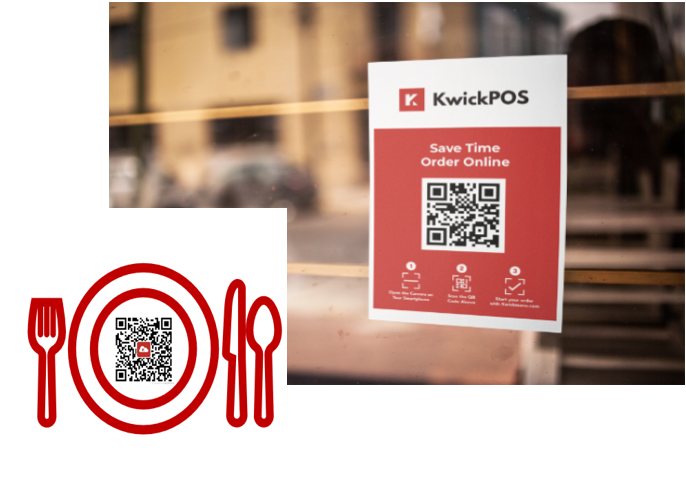 QR Code Order & Pay on Customers' Phones
Order > Pay > Review Customer QR code experience flow in your store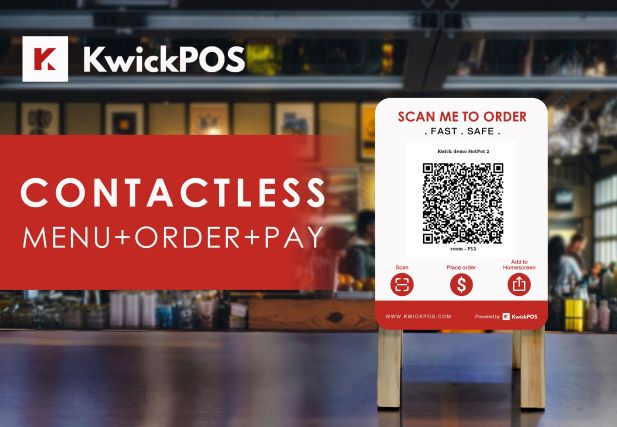 Comply tableside & curbside requests
Auto-generated code for each table
A single code for all pick up orders and payments
Scan to order, request service, and pay
Auto-generated code for each printed receipt when customers require to split billl
Pay with flexibility
Replace traditional credit card terminals
Support all payments & digital wallets (WeChat, ApplePay, and GooglePay, etc.)
Scan to Review After Check Out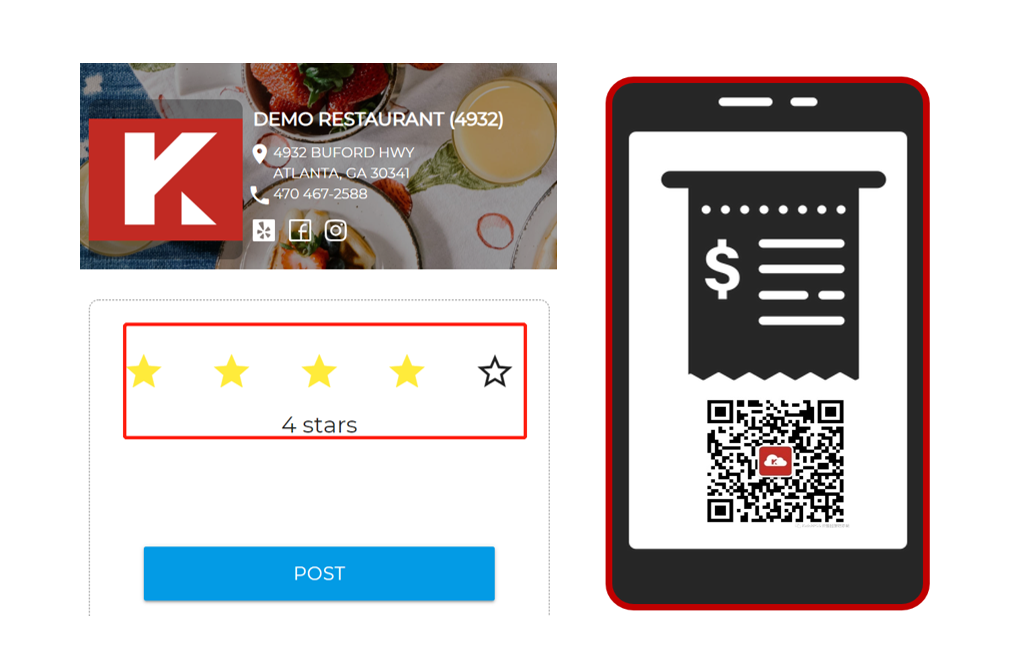 Quick review generation
Review options for all printed receipts
Pop up your restaurant's Google Map, facebook, and Yelp links for your customers to share their experience
Eliminate unnecessary steps for customers to search for your restaurant on each platform one by one
Reputation control
You control which reviews to go public
Receive text notification after each review
Record customer feedback for a deeper understanding
Communicate with customers effectively according to their real feelings
Be the celebrity 
Increase exposure, affiliation, and sales
Stand out from competitors and be famous
Valuable Data to Marketing Messages
Gain customer information
Every time when customer scan, you get their contact info and preference
Know your customers
Improve service or food quality and make better decisions
Build relationships
Connect customers through targeted messages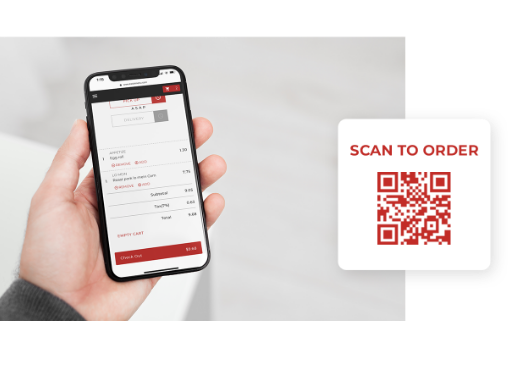 Boost your profits with better management and higher efficiency!
Feel hassle with purchasing? Call us today to get more information!
Try our demo.
Drop us a note, we will get your appointment sorted.