How to Run Food Truck Business: 3 Keys to Success

Discover essentials you'll need to start or grow your food truck business.
Food truck trend has grown rapidly over these years. However, operating a food truck business is never easy. You'll need a competitive and viable concept, fully equipped truck, solid marketing strategies to build or even expand your customer base. No matter you're starting, or getting stuck with your food truck business, you may check out the following tips which may lead you to success.
Picking the best locations
To choose the right locations, you'll have thousands of factors to consider. From laws and ordinances to competitors around, including local restaurants. These are the factors that can boost or trouble your sales. Remember to think out of the box when you're looking for empty lots. Which locations might a mom walk pass from the school to parking lot? Are there any events or festivals occurring around? You may even look for partner by inquiring event hosts about being their food providers, hand out your business cards so they know where to find you!
After choosing your parking locations, start on your business schedule. To determine the best schedule for potential customers, you'll need to think about your target market. Are they moms picking up kids after school? Are they office workers trying to grab some food during busy hours? Or are they joggers who like to have a treat after exhausted workout? You may offer your target customers something different than surrounding existing cuisine, based on their needs and interests, of course.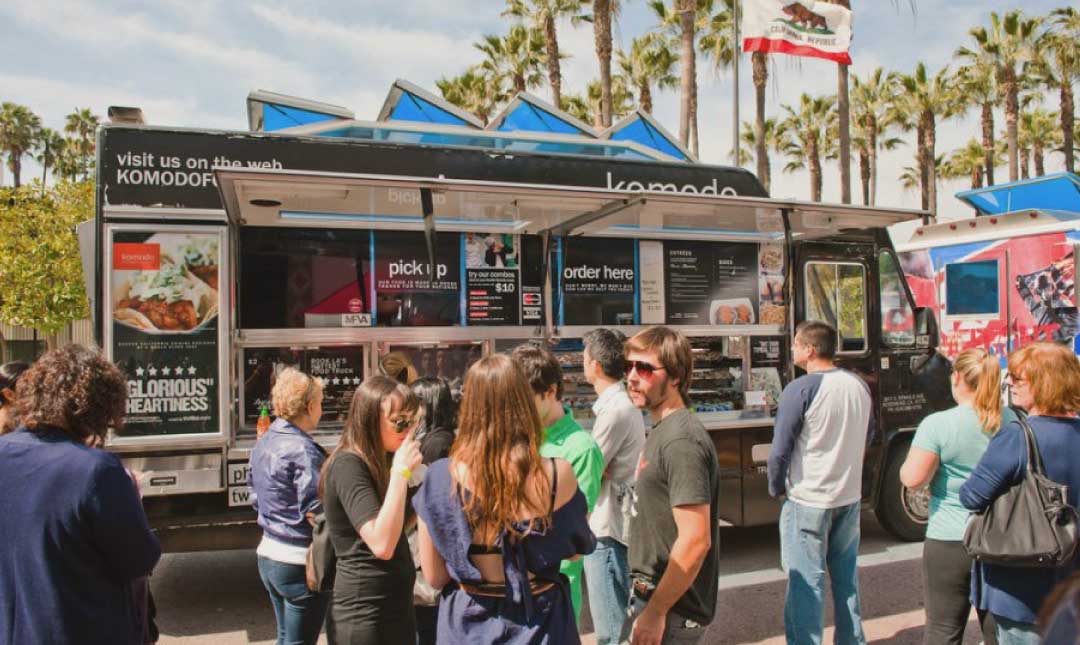 Making use of Technology
Running a mobile business has different logistic operation than running a restaurant. You may need technology to combine menu, ordering, payment or even customer relationship management. It should be flexible enough and reliable. Offline capabilities are important when the internet goes down during busy hour.
POS solution will be helpful in this case. If you're looking for food truck POS systems with all-rounded functionality and affordable price, you might consider KwickPOS mobile options. The best part about KwickPOS is their web-based system. You could access your POS with browsers so that Installation, download, and manual update are not necessary. Also, there is no limitation on hardware or devices so you could choose to keep your current hardware. No matter employee or customers, they could use any device like Handheld, iPad, Tablet, Mobile to order anytime and anywhere.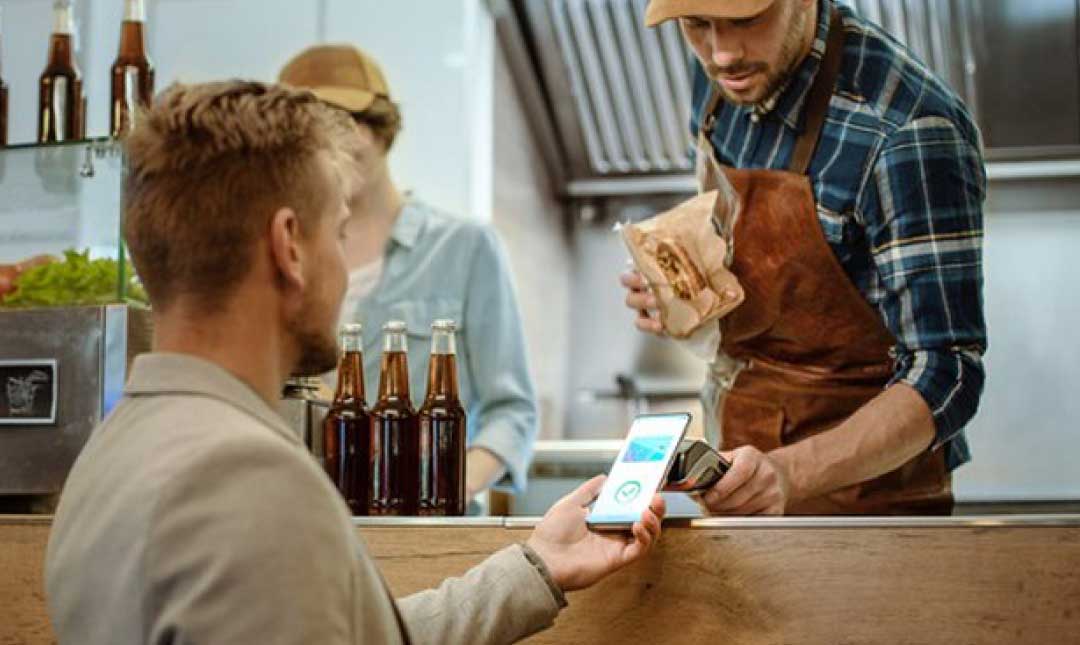 Creating Marketing Tactical Plan
Building a strong customer base and nurturing them are the key for food trucks. That's why you need an intentional marketing strategy to ensure every message reaches and engages your targets. Rewards program, loyalty program, gift card, text marketing are some examples to keep regular customers. As a matter of fact, selling to existing customers is cost less than gaining a new one, it would be better if you could balance customer acquisition and retention.
KwickPOS provides complete solutions, including all marketing tools mentioned above. If you have no idea where to start with, it would be easier to find a dependable POS company to help you with those.
If you're familiar with digital world, you may consider letting your business go social. Get a basic understanding of each social media platform, see if they match your target customers. Post often by sharing attractive images about your delicacy, making hashtag, running advertisement, organising campaign to engage with all users. These would be effective ways to promote your business, helping you to spread the word about your food truck. Most importantly, don't forget to share your location so it will be easy to find.  It will also be nice to build your own profile on review listing websites like Yelp, Trip advisor and Google map review. Encourage customer reviews which may attract more locals and tourists to visit your food truck.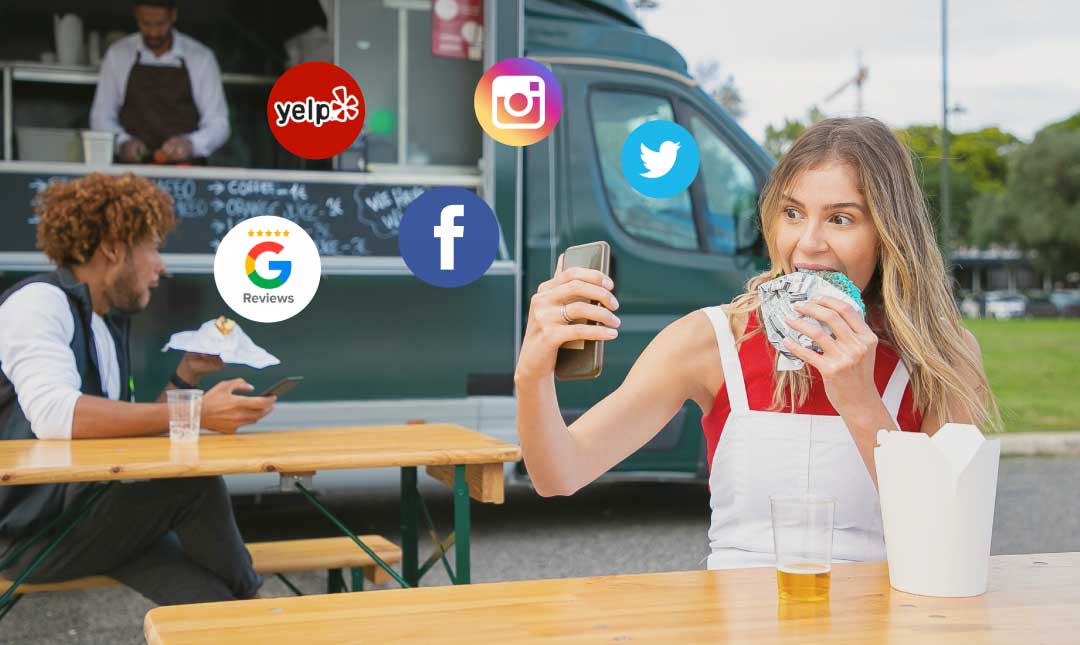 The road to success in the food truck business can be challenging but definitely rewarding. Mobile operation indeed provides its independence, flexibility, and room for innovation. If you consider above factors when setting up budget and plan, it's not difficult to attract more customers and keep them lining up for more.
If you would like more professional advice or looking for POS solutions for your food truck business, KwickPOS would be a valuable choice. Please call 1-888-355-6996 or request a demo below!
Boost your profits with better management and higher efficiency!
Feel hassle with purchasing? Call us today to get more information!
Try our demo.
Drop us a note, we will get your appointment sorted.