Resource Center
Contents beyond our features, created to empower your business and unlock unlimited possibilities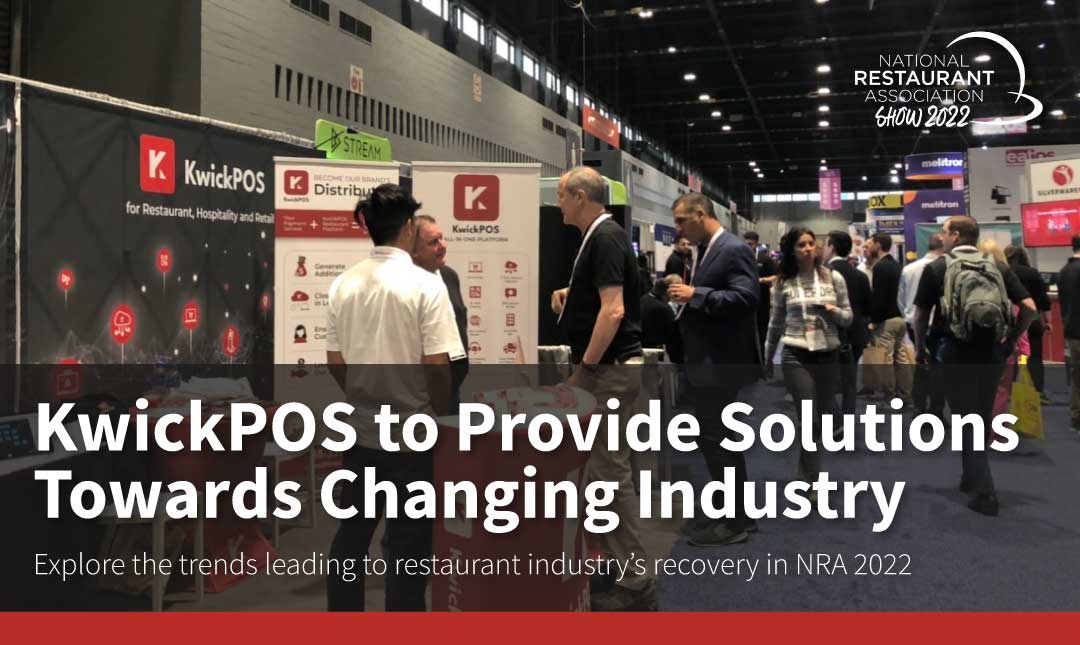 KwickPOS to Provide Business Solutions Towards Changing IndustryAt the NRA 2022 Show Many Foodservice suppliers showcased their latest innovations at the National Restaurant Show held in Chicago May 21-24. Attendees can see the latest trends throughout the event....
Boost your profits with better management and higher efficiency!
Feel hassle with purchasing? Call us today to get more information!
Try our demo.
Drop us a note, we will get your appointment sorted.