Resource Center
Contents beyond our features, created to empower your business and unlock unlimited possibilities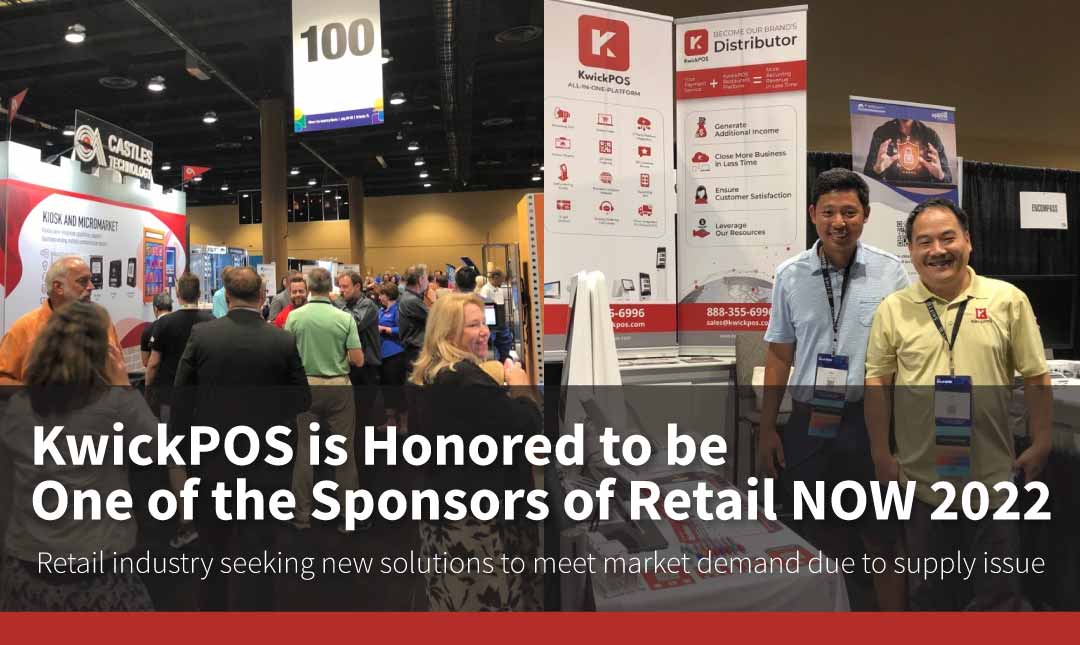 KwickPOS is Honored to be One of the Sponsors of Retail NOW 2022 While Texas Restaurant Show was successfully concluded on July 11 in Dallas, the annual RetailNOW event organized by the Retail Solutions Providers Association (RSPA) were hold this weekend, from July...
Boost your profits with better management and higher efficiency!
Feel hassle with purchasing? Call us today to get more information!
Try our demo.
Drop us a note, we will get your appointment sorted.